The Narrator plays clips from recordings that they've made, interviews with older trans and non-binary people. The interviews start by exploring when people first saw possibility models – trans people in the media. The Narrator asks them about when they found the words to describe themselves. The interviewees share their experiences of navigating the medical system .
The Narrator sees the patterns across history and goes back to the question posed in episode one by the warrior woman – why do they need to prove that trans people have always existed? The Narrator realises just how precious and precarious LGBTIQ+ history is, especially the stories of people of colour. The Narrator looks to the future and the importance of exploring our history and telling our own stories.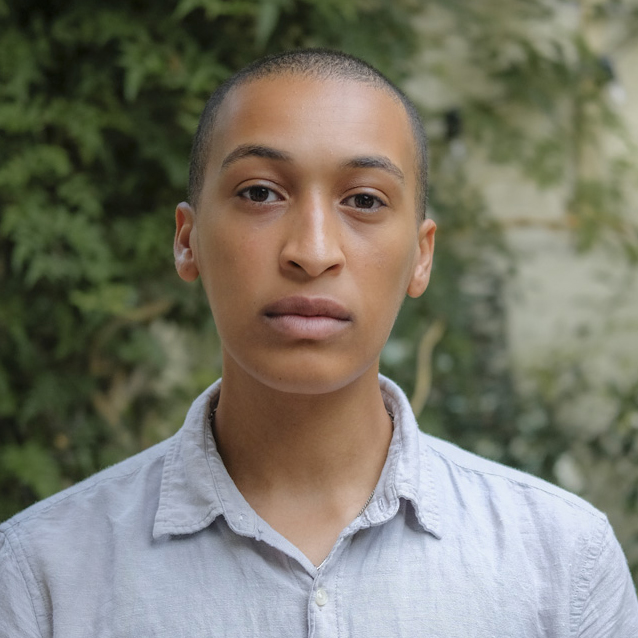 THE NARRATOR
SAM CRERAR
Sam (they/he) is a non-binary actor. They recently graduated from LAMDA with a Master of Fine Arts in Professional Acting. Sam has been actively working towards inclusivity in theatre and creative spaces since 2017 when they spearheaded the creation of Cambridge University's BME Theatre Group and annual BME Shakespeare production. They also directed Cambridge's largest all-black cast in a production of 'Fences'. They enjoy drawing and painting, and exploring the ways in which underrepresented groups find community and joy in the creative arts. Socials: Twitter: @SamCrihRuh Insta: @s_m_crerar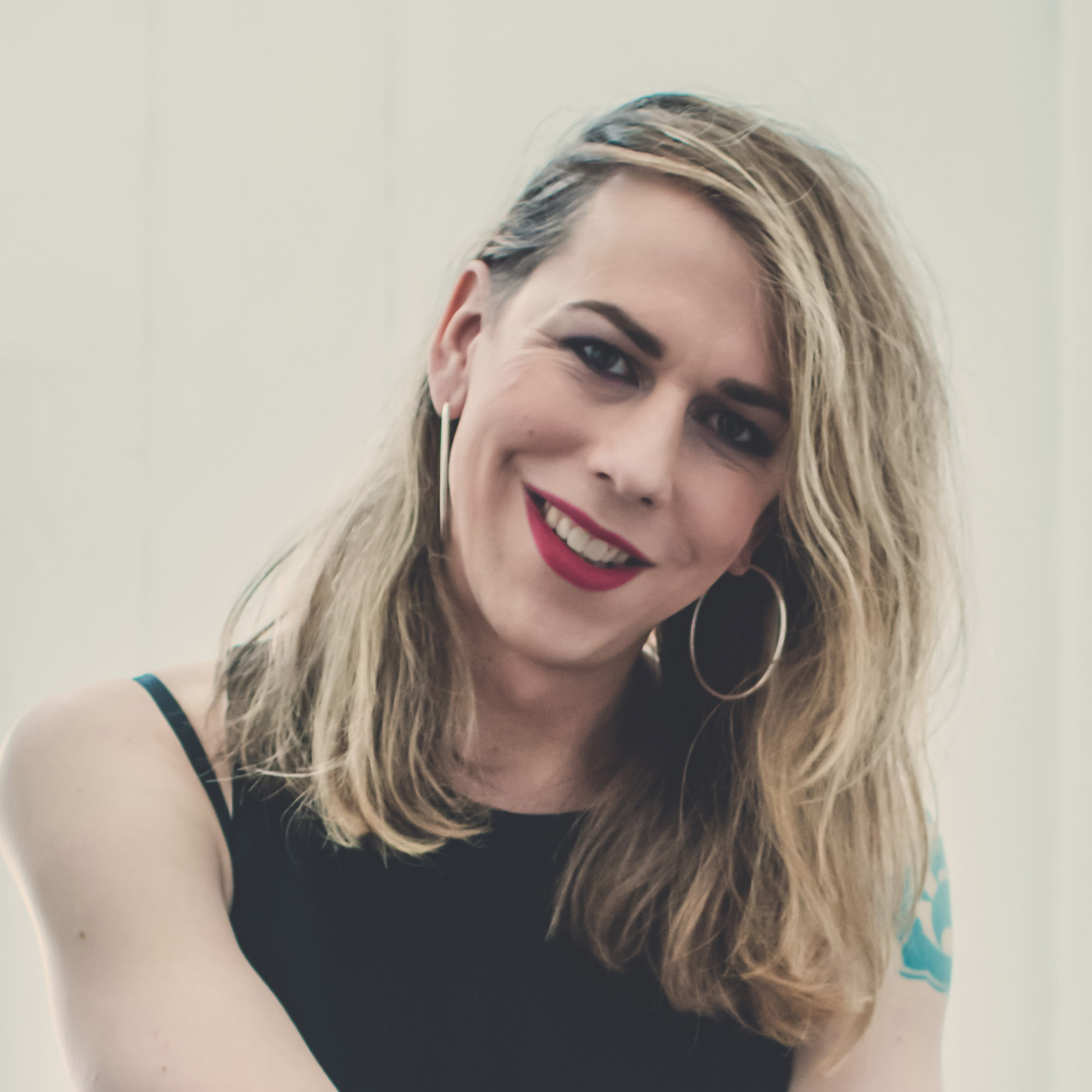 THE SUITCASE
EMMA FRANKLAND
is a live performance and theatre artist. Her work contains strong visual imagery which is often messy, intense and celebratory. In recent years, her work has been focussed on the None of Us is Yet a Robot project, a series of performance pieces recently published by Oberon Books as "None of Us is Yet a Robot – Five Performances on Gender Identity and the Politics of Transition". A two-time Fringe First award winner, in 2013 she was a featured artist at the British Council Showcase and in 2016 performed as part of the Caravan Showcase. Since then she has performed in Sao Paolo, Rio de Janeiro, Jakarta, Toronto and across the UK & Europe. As a performer, writer and dramaturg she has collaborated with many companies including WildWorks, Rachel Mars, Chris Goode & Company, Shakespeare's Globe Theatre, Stratford Festival (ON), Theatre Royal Stratford East and for BBC radio drama and television. "Emma Frankland is the punk rock angel of your dreams and nightmares…" (The Stage on Hearty) "This is a body of work that is not only about trans identities and gender fluidity but in which these things become catalysts for an expansive exploration of the kind of lives we want to lead and the kind of world we want to live in. This is vital and extraordinary work" (Andy Field, Forest Fringe)
The interviews in this episode are transcriptions of recordings made by trans and non-binary young people of trans and non-binary older people in the summer of 2019,
They were performed by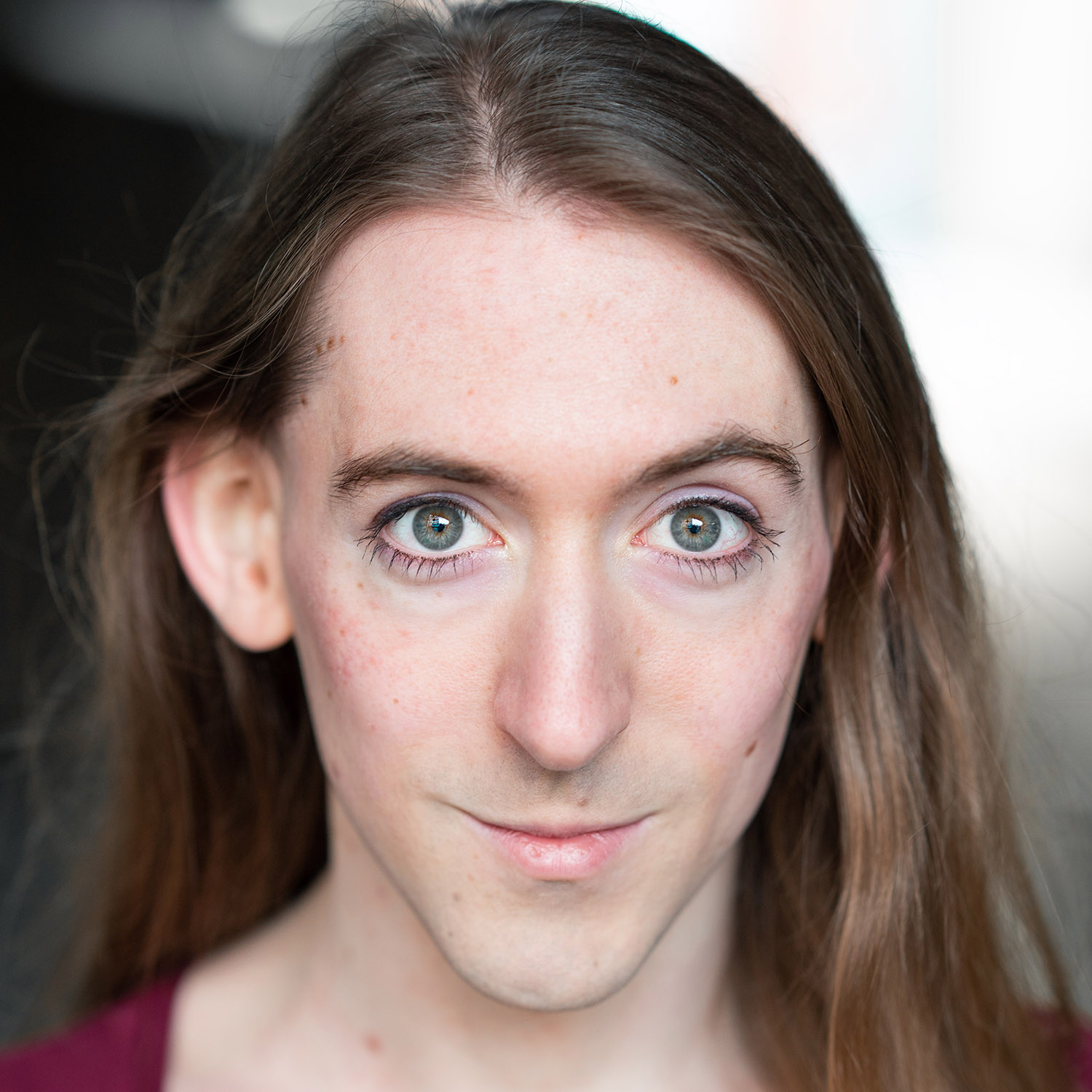 Jenet Le Lacheur
Jenet is an actor, writer, director and improviser. In 2014 they established new writing company Fast Parson Theatre, through which they produced pieces such as The Curious Incident of the Frog in My Sightlineand Gaigai Tauna: The Snake Man, before being cast in the Mercury Theatre's James and the Giant Peach. Recent credits include Redefining Juliet (Barbican), Last Commanders (CBBC), Hamlet (St Paul's, Covent Garden), Notes to the Forgotten She-Wolves (Shakespeare's Globe) and the International Women's Day edition of Words and Music (Radio 3). They will next be seen in Sony's Cinderella, currently set for release in February 2021. @JenetLeLacheur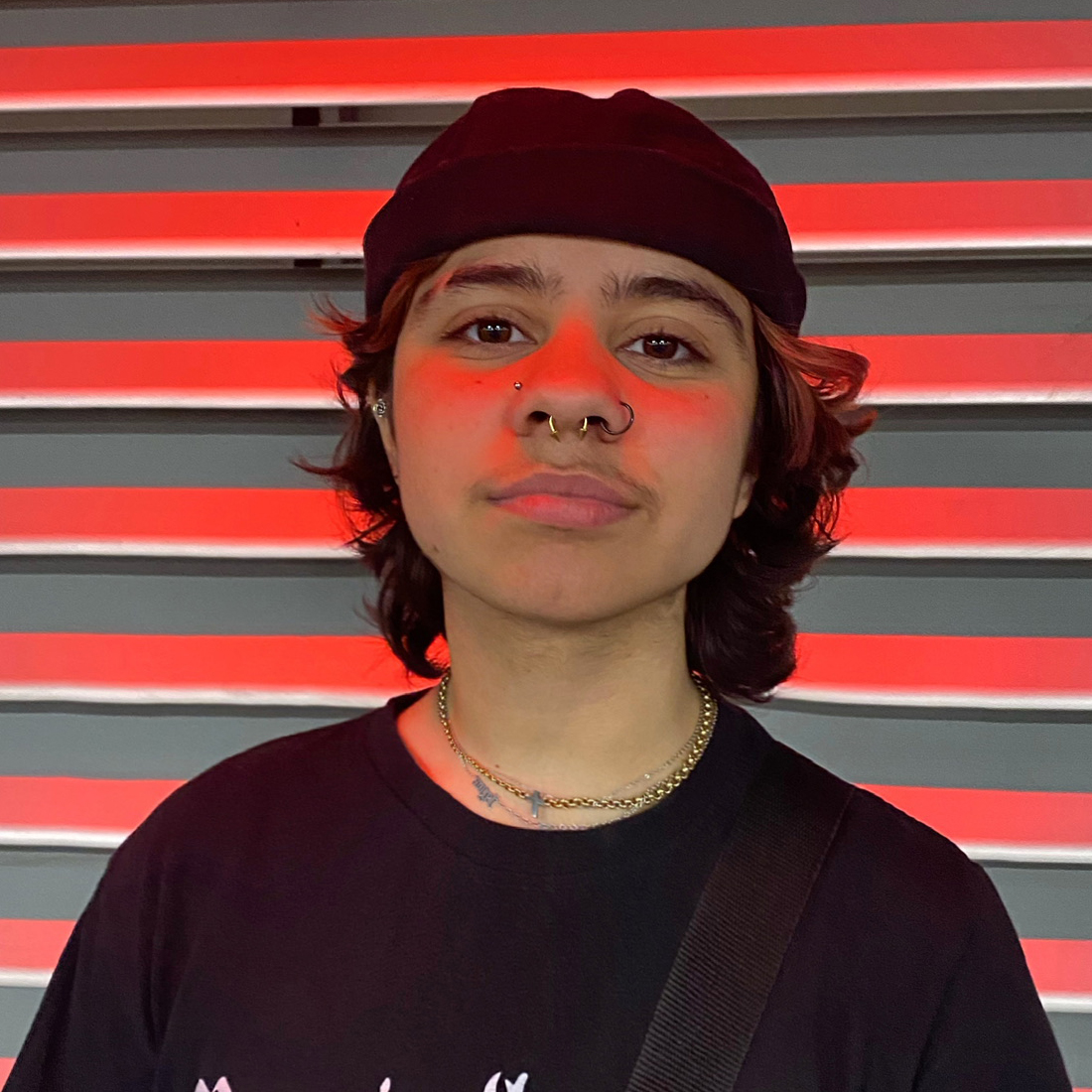 Felix Mufti Wright
Felix is a 19 year old performer / writer signed with The Queerhouse London. He co-founded a theatre company called 'Transcend Theatre' who are supported by Homotopia's Queercore program. @felixmufti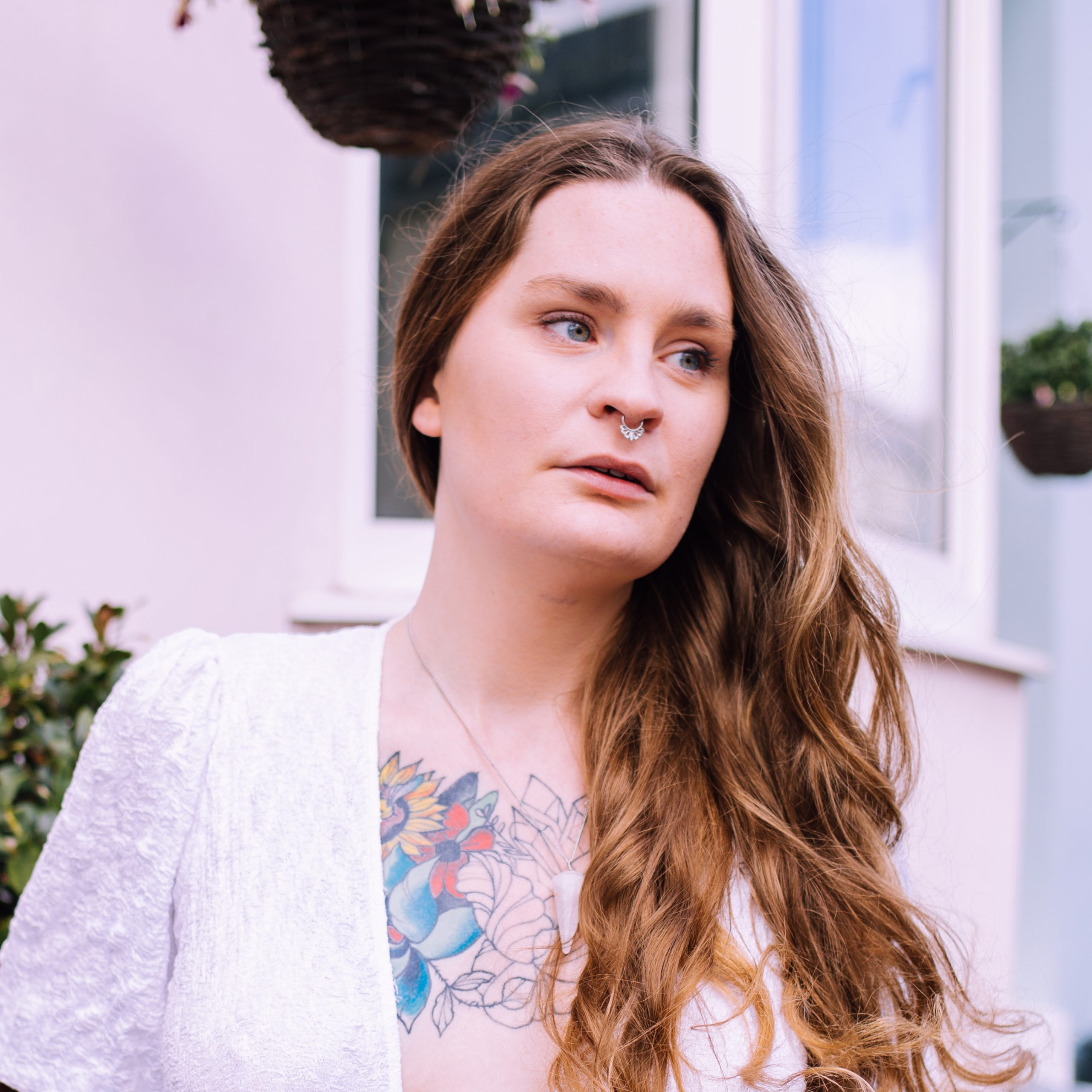 Ugla (Owl)
Ugla Stefanía Kristjönudóttir Jónsdóttir (Owl) is a campaigner, author and film maker. They co-run the film project My Genderation, are a columnist for the Metro and co-author of The Trans Teen Survival Guide and the upcoming Trans Survival Workbook. In 2019 they were listed on BBC's 100 Women list. @uglastefania. Photo by Sharon Kilgannon.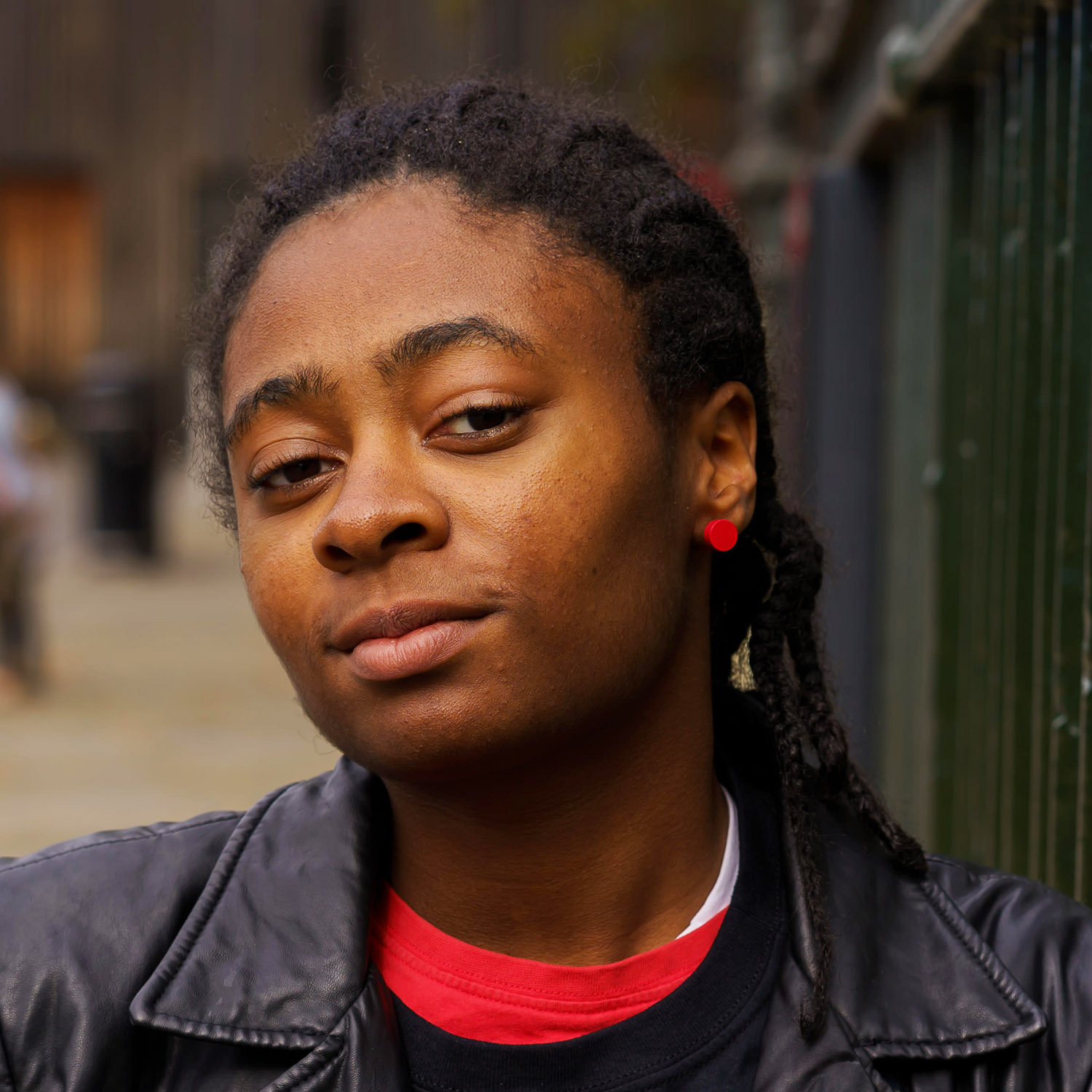 Shay
Shay is a young black queer non-binary person based in London, UK. They like to divide their time between working as a speaker, activist, and volunteer youth worker; studying creative digital media and their hobbies playing drums and digital art. They use their voice and experiences to inspire, educate, and empower members of the community who are underrepresented, with the aim to create positive change and upfit the LGBTQ+ and QTIBPOC communities. Their volunteer work has them taking part in Gendered Intelligen's Activist Network (GIANTS) where they are curating campaigns to improve the lives of trans and gender diverse people within their communities. Insta: @notsosecretlyshay Twitter: @callmeshaypw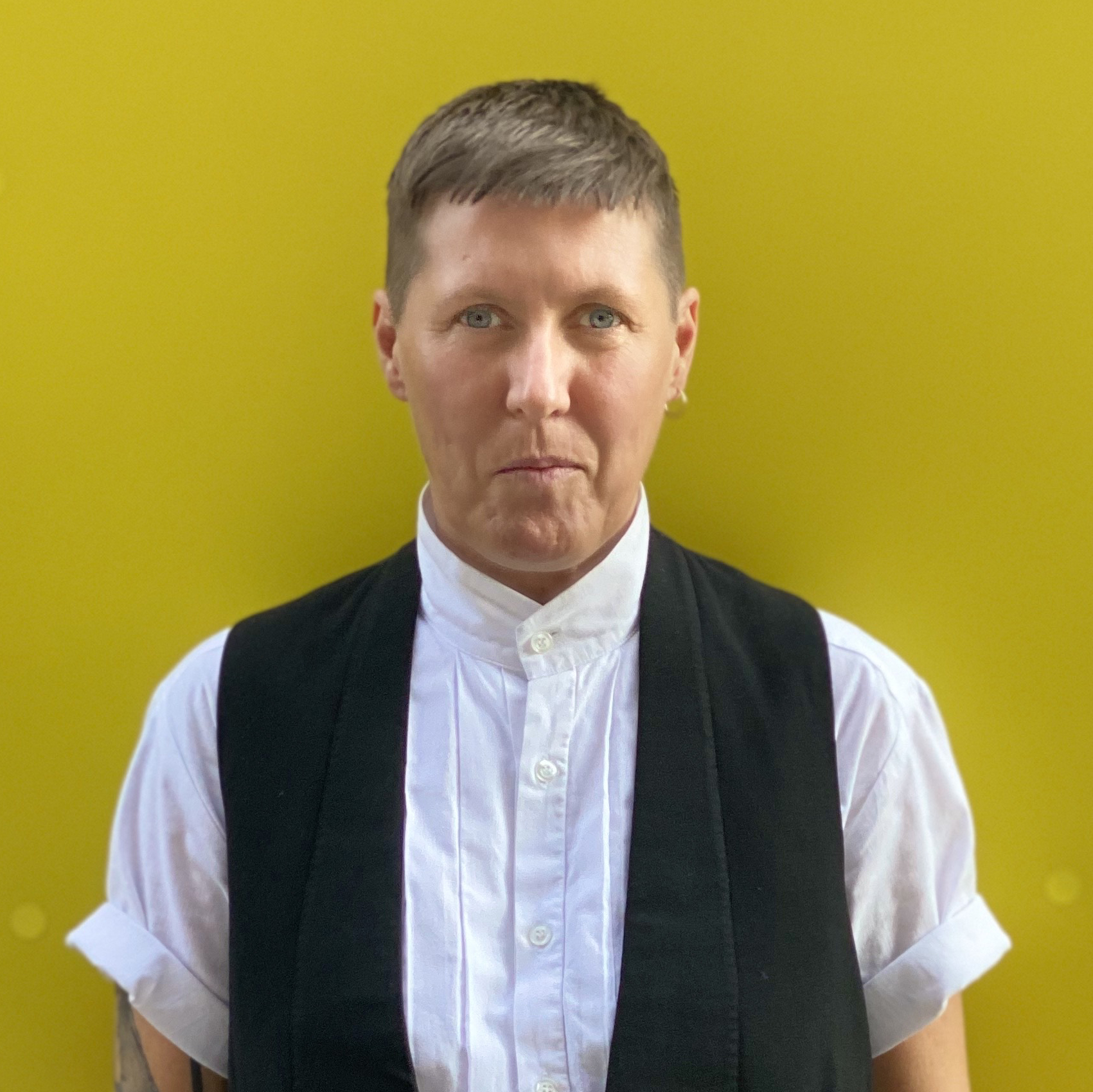 Tink Flaherty
Tink Flaherty is an artist making intimate, provocative work exploring disability, class and connectivity. Their practice includes public intervention as well as devised autobiographical performance. Tink is neurodivergent and committed to creating work that is accessible and engaging for neurodivergent audiences. Sometimes this is easier said than done. Photograph Credit: Efi Ntoumouzi Joseph X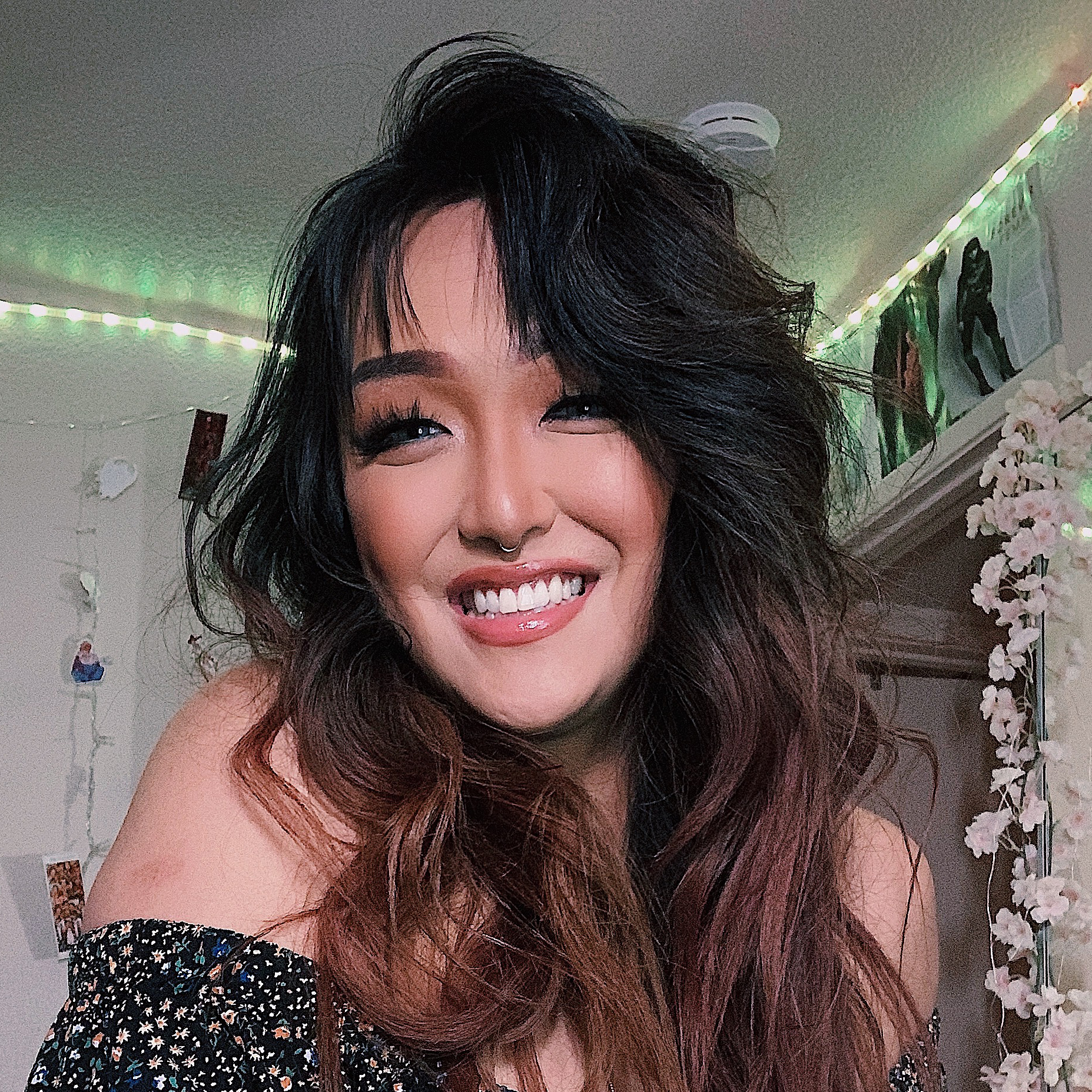 Aliya Grace
Aliya Grace is a content creator and student by day, nurse by night. She is currently working on her own podcast "Hey Sib! With Aliya Grace " where she plans to read submissions from LGBTQ+, BIPOC writers; as well as a blog where she deep dives into her favorite historical fiction novels. When she's not planning her next Tik Tok video, she can be found with her nose in a book, streaming video games, or daydreaming her next project. Social media handles: @ababygrace on Tik Tok, @aliyababygrace on Instagram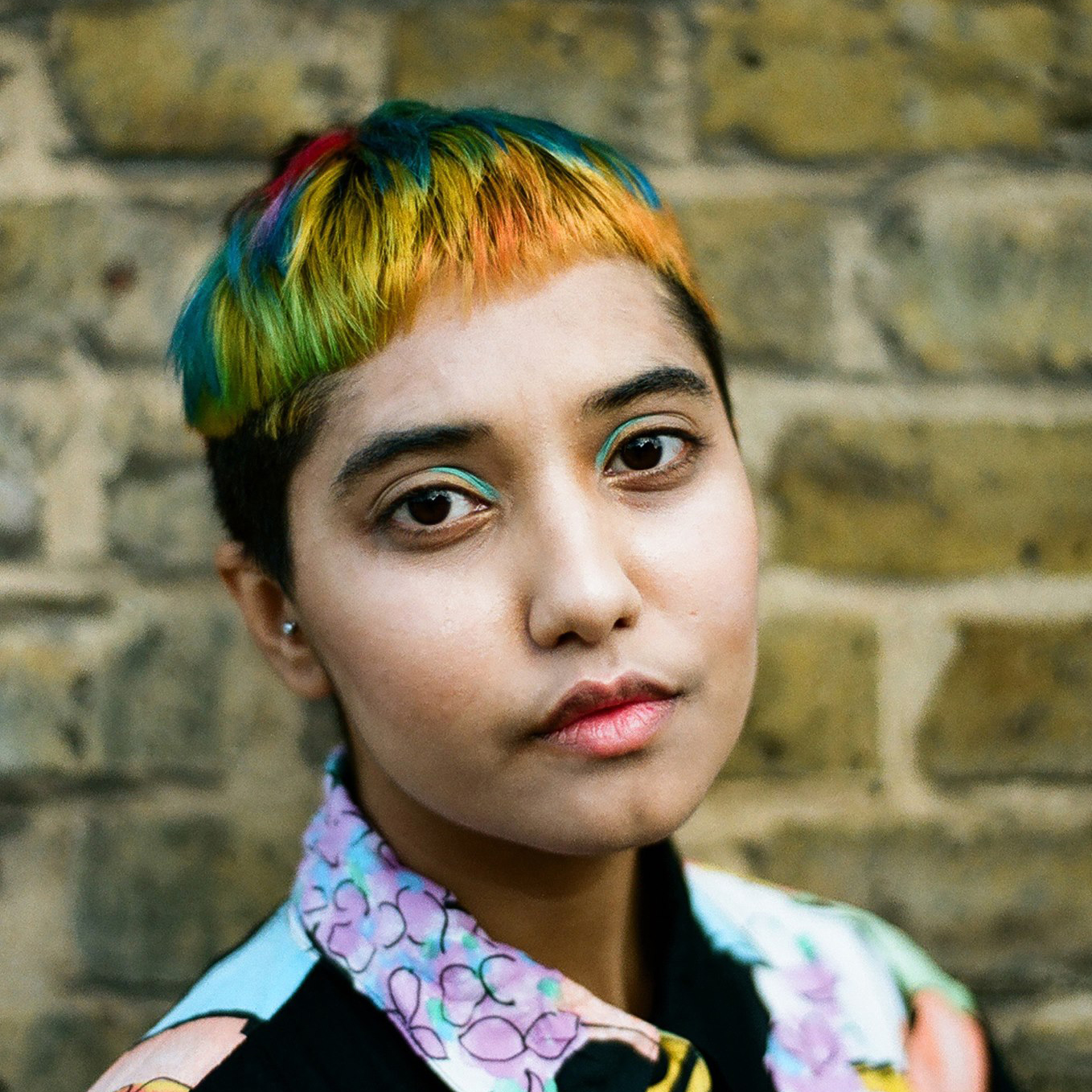 Katayoun Jalilipour
Katayoun Jalilipour is a queer and non-binary Iranian born multidisciplinary artist, performer and writer based in the UK. In their visual work they often use their own body as the subject to discuss, poke fun, and disturb, primarily through performance art as well as using digital mediums such as gifs, video and polaroid photography. They held their first solo show in 2018 at the Academy of Fine Art-Prague. Katayoun has previously written for Shades of Noir, gal-dem, Bustle, Huffington post on the topics of social justice, race, gender identity and intersectional feminism. twitter: @katayounjalili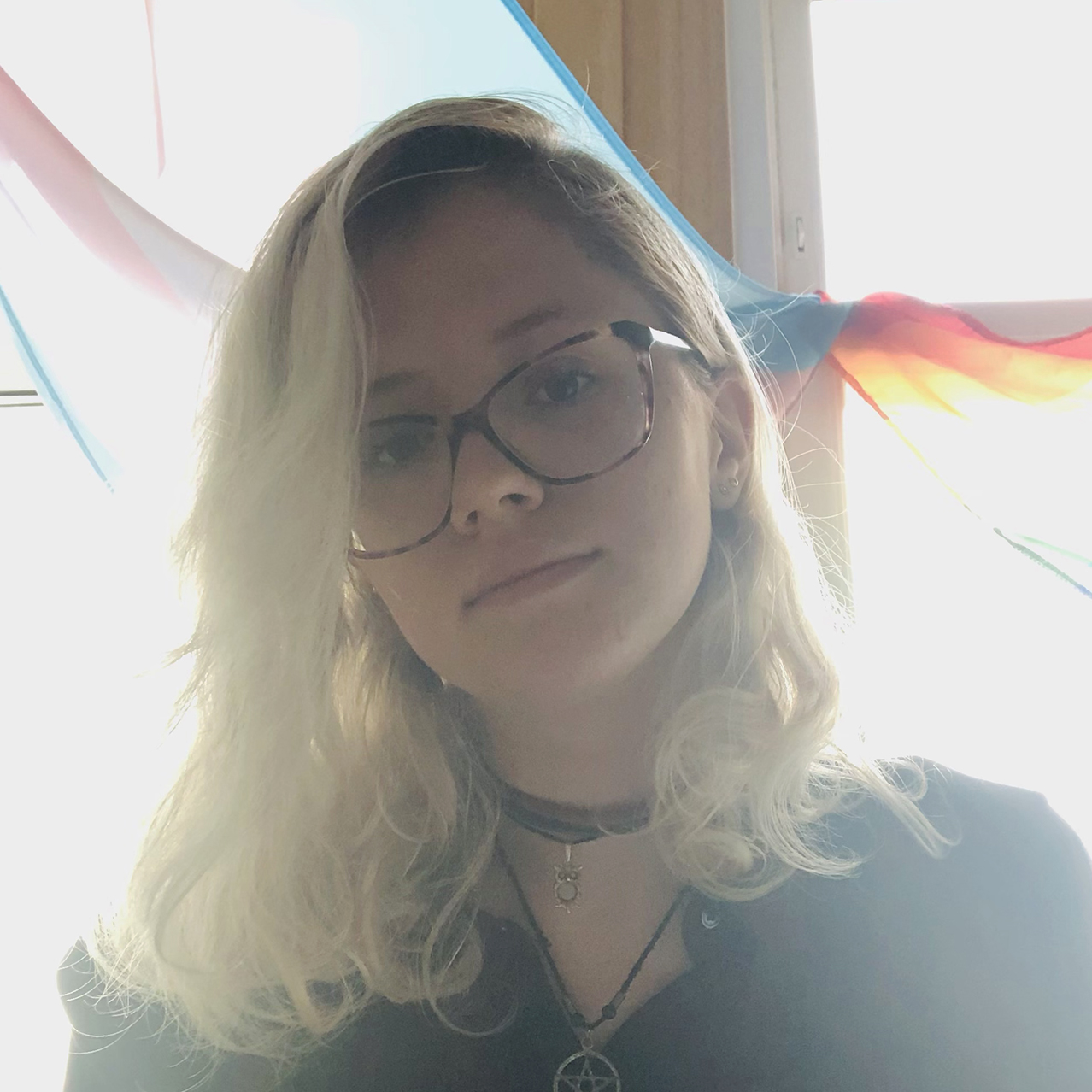 Emrys/Kallian
Emrys/Kallian (they/he/xe) is an aspiring nonbinary/genderqueer author and artist. They're currently studying Classics and Psychology at Glasgow University, where they take part in the university's LGBTQ+ society as well as the Historical European Martial Arts society. Emrys has past experience in performing arts, having taken part in several shows with the Stagecoach performing arts club, as well as school productions, and a recent comedic production of Euripides' Electra at university. Their favourite genre is fantasy, whether that be book, TV show or video game. Their favourite books are His Dark Materials, and their favourite video game series is Dragon Age.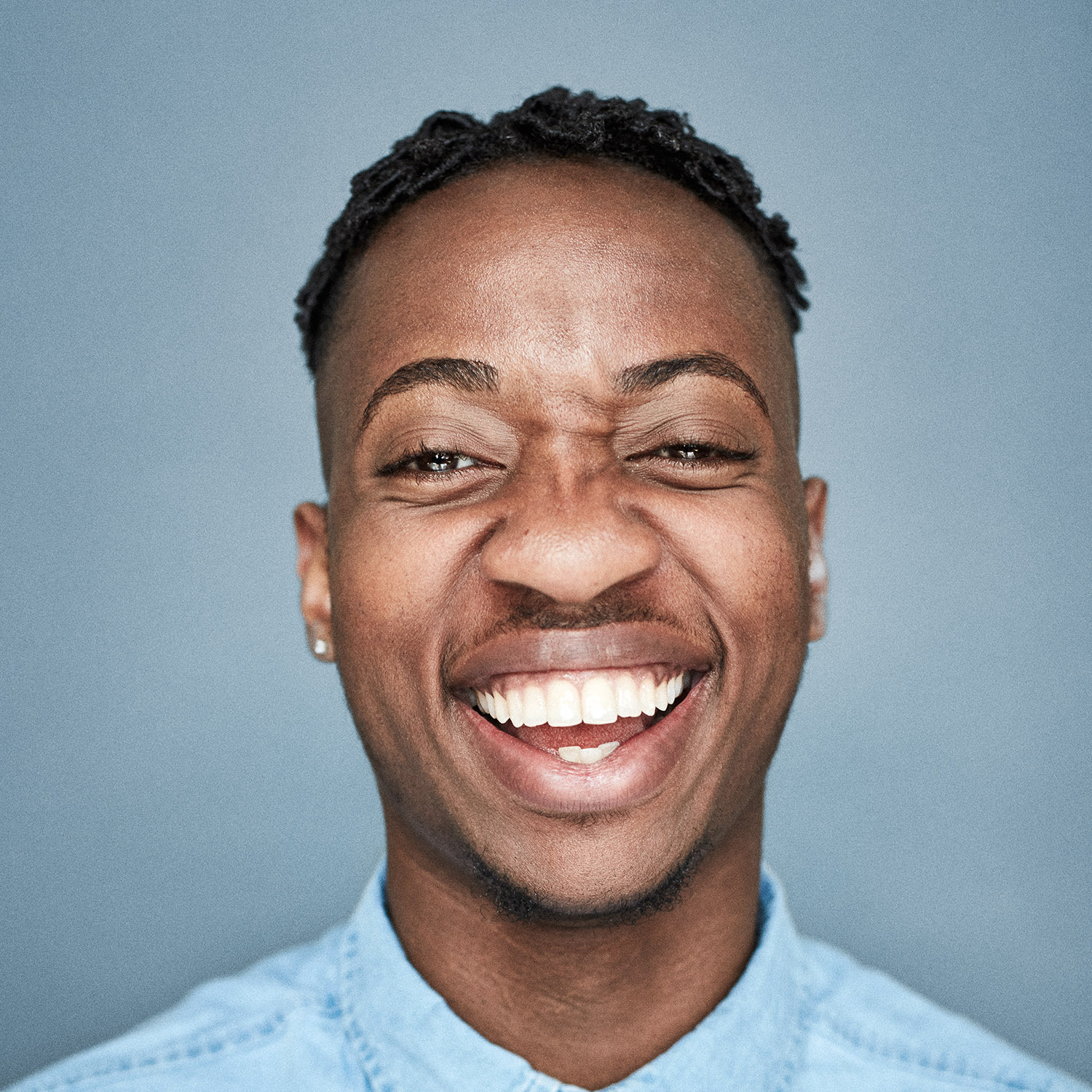 Kamari Roméo
Kamari Roméo graduated from the Royal Central School of Speech and Drama in 2019 with a distinction in Producing. He is a multi-disciplinary Actor and Producer with interests in Psychology, Immersive Entertainment & Applied Community Arts. Kamari's work encourages audiences to be less passive and more engaged, awakening the audience's own social responsibility through art that pollinates conversation. His social enterprise Humblebee Creative was founded in May 2019. Photo credit Headshots by Michaela G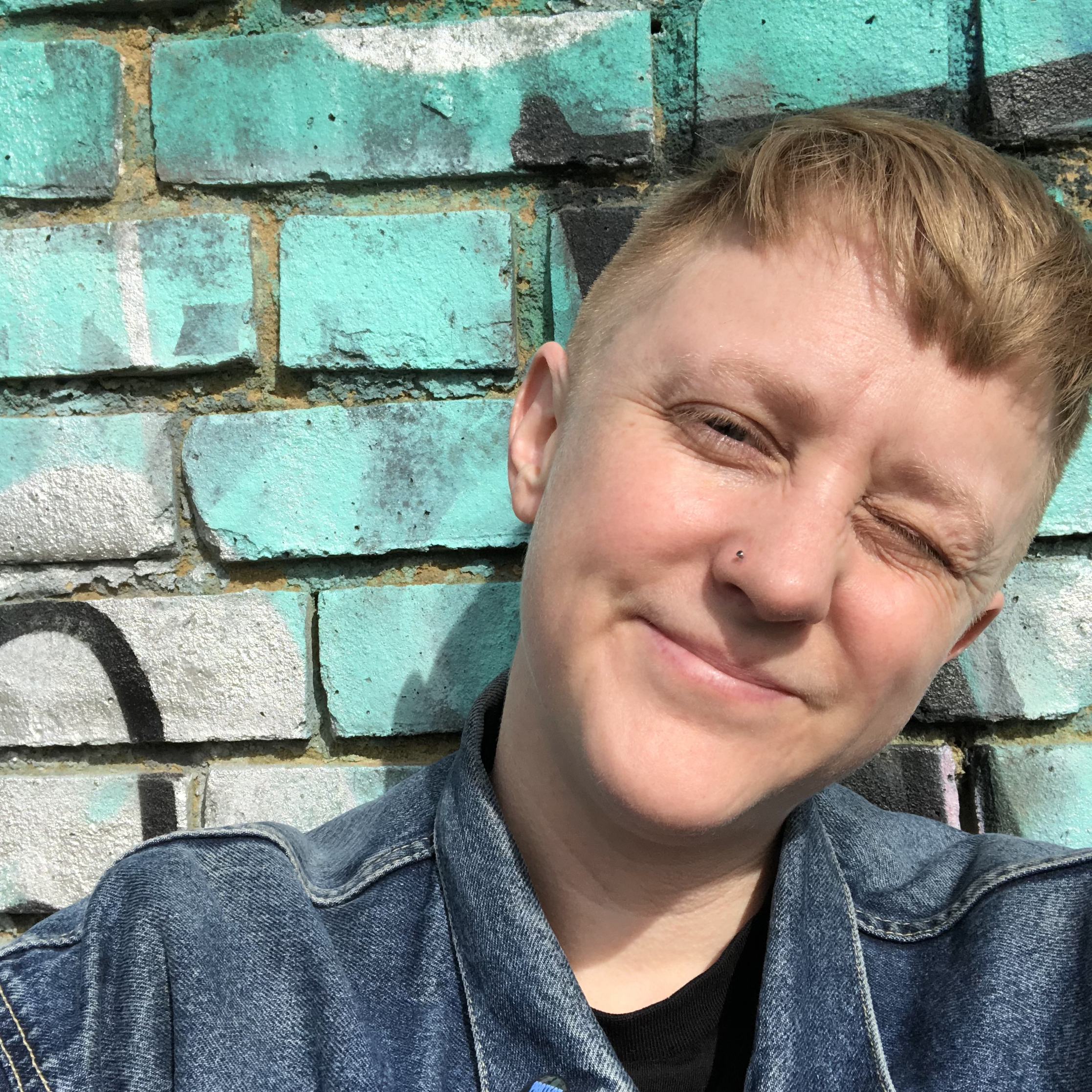 SOUND
Jo Jackson is a trans non-binary sound editor/artist and occasional performer based in London. They have a passion for playing with sound to bring stories and worlds to life. Jo has worked on a range of feature films and TV dramas, and some of their credits include: No Time To Die (007), Radioactive and The Dark Crystal: Age of Resistance.
Directed by Krishna Istha
Sound by Jo Jackson
Developed with trans and non-binary young people, written by Jason Barker with additional dialogue by the cast and crew.
Theme Tune music and lyrics, Main Vocal & Instruments – The Mollusc Dimension
Backing Vox & Harmony – Wild
Foley Mixer – Sophia Hardman
Foley Artist – Oli Ferris
Re-Recording Mixer – Candela