A young genderfluid person called The Narrator and a talking, time travelling suitcase go off on an adventure to explore the history of science and gender in the West, specifically the ideas formulated by the sexologists of the late 19th century that still affect trans people living today. They begin their quest by looking for the first ever trans person in order to prove that trans people have always existed but a warrior woman from prehistoric times suggests they ask instead why they need to prove that trans people have always existed.
Next they meet some stars of Ancient Greek mythology, Iphis and his Mum, in Ikea and find that stories often become more complicated as they are told and retold over time. Then they travel to 1785 and meet the Chevalier D'Eon. They find that although people from the past have lived lives that we might call trans, they don't use the same terminology as we do today. Likewise when Bryher tells them about their life, they are happy to be called a boy but not trans. The Suitcase and the Narrator decide to look at the origins of the labels and words we use.
EPISODE 1 CAST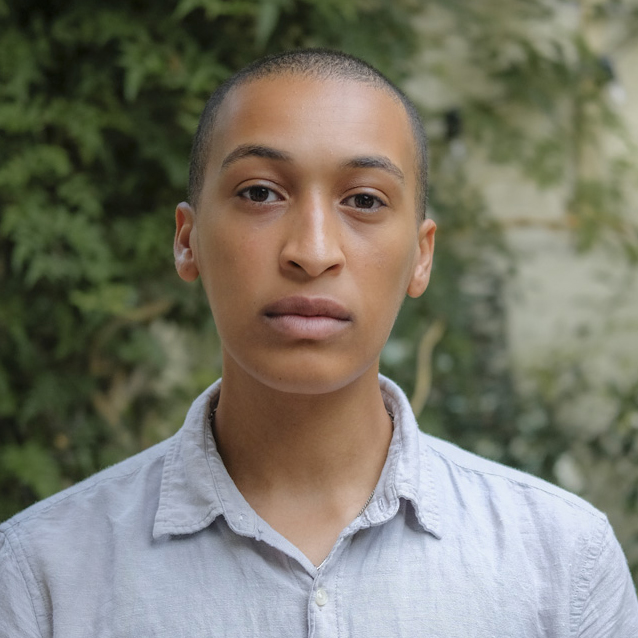 THE NARRATOR
SAM CRERAR
Sam (they/he) is a non-binary actor. They recently graduated from LAMDA with a Master of Fine Arts in Professional Acting. Sam has been actively working towards inclusivity in theatre and creative spaces since 2017 when they spearheaded the creation of Cambridge University's BME Theatre Group and annual BME Shakespeare production. They also directed Cambridge's largest all-black cast in a production of 'Fences'. They enjoy drawing and painting, and exploring the ways in which underrepresented groups find community and joy in the creative arts. Socials: Twitter: @SamCrihRuh Insta: @s_m_crerar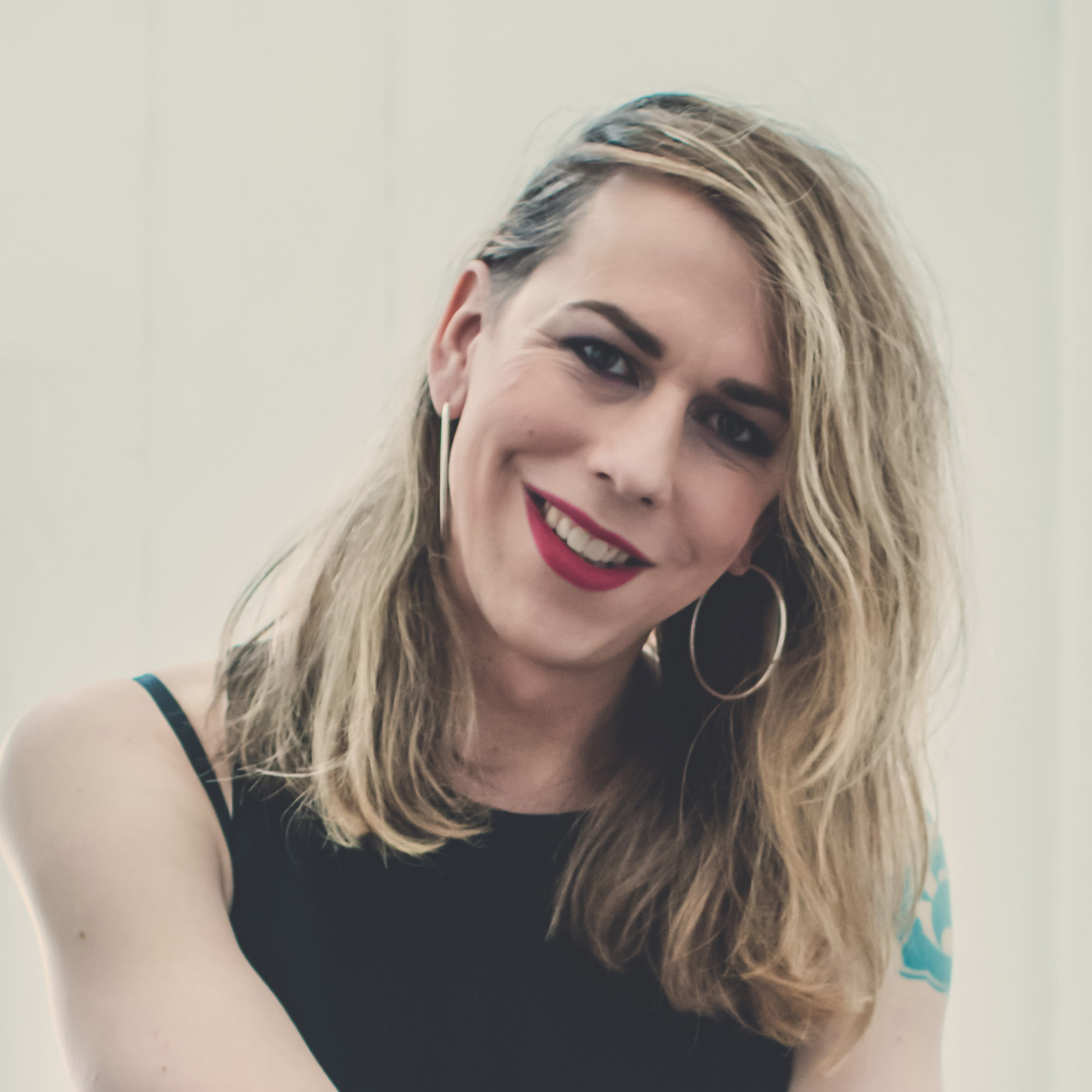 THE SUITCASE
EMMA FRANKLAND
is a live performance and theatre artist. Her work contains strong visual imagery which is often messy, intense and celebratory. In recent years, her work has been focussed on the None of Us is Yet a Robot project, a series of performance pieces recently published by Oberon Books as "None of Us is Yet a Robot – Five Performances on Gender Identity and the Politics of Transition". A two-time Fringe First award winner, in 2013 she was a featured artist at the British Council Showcase and in 2016 performed as part of the Caravan Showcase. Since then she has performed in Sao Paolo, Rio de Janeiro, Jakarta, Toronto and across the UK & Europe. As a performer, writer and dramaturg she has collaborated with many companies including WildWorks, Rachel Mars, Chris Goode & Company, Shakespeare's Globe Theatre, Stratford Festival (ON), Theatre Royal Stratford East and for BBC radio drama and television. "Emma Frankland is the punk rock angel of your dreams and nightmares…" (The Stage on Hearty) "This is a body of work that is not only about trans identities and gender fluidity but in which these things become catalysts for an expansive exploration of the kind of lives we want to lead and the kind of world we want to live in. This is vital and extraordinary work" (Andy Field, Forest Fringe)

THE RIDER
THE RIDER
TRAVIS ALABANZA
Travis is an award winning writer, performer and theatre maker. Their theatre show Burgerz had a sold out international tour including Southbank Centre, Traverse Theatre, HAU Berlin and Sao Paulo Brazil – winning the total theatre award at edinburgh fringe. Alabanza work has been featured in BBC, The Guardian, Dazed, Gal-Dem and more, with Alabanza's voice on LGBT+ issues having them listed on the Dazed 100, Gay Times Future Fighters award and The Evening Standard Influential list. Their favourite thing to do is watch queer work in queer bars and dance. Photo Hani Hooper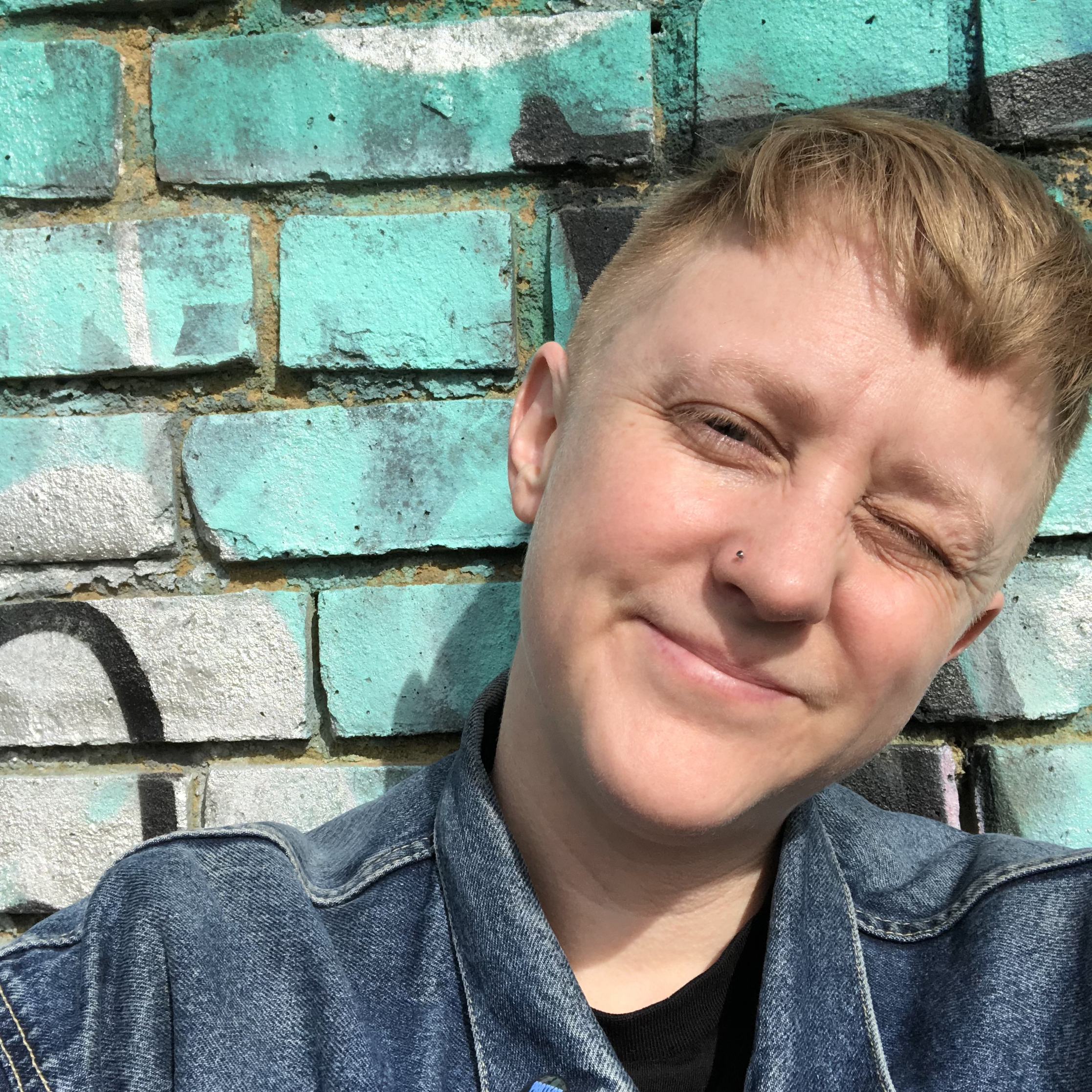 IPHIS
JOE JACKSON
Joe Jackson is a trans non-binary sound editor/artist and performer based in London. They have been involved in London's queer performance world for the past 5 years starting out as a member of the Arcola's Queer Collective.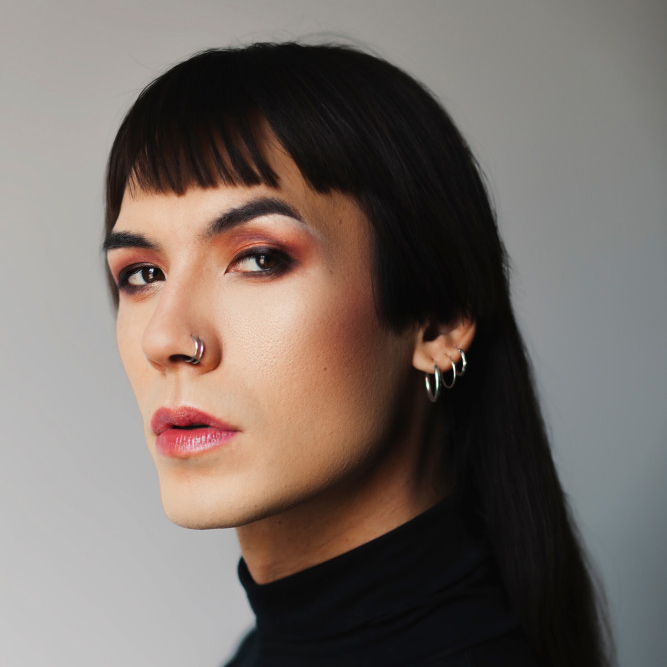 IPHIS'S MUM
SHAYSHAY KONNO
I am a non-binary nightlife producer, drag artist, writer, director & one of the founders of Pan-Asian cabaret collective The Bitten Peach (@bittenpeachuk). ShayShay is devoted to empowering the queer community by creating platforms for diverse representation, educating children & young people, and amplifying marginalised voices. @shayshayshow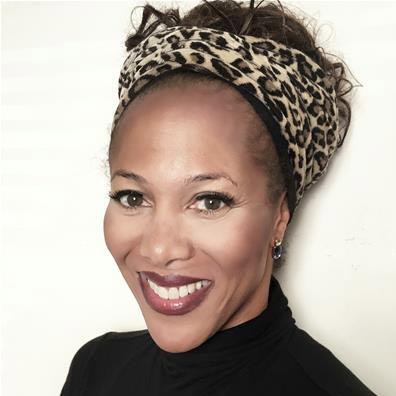 THE CHEVALIER
KIM TATUM
Mzz Kimberley also known Kim Tatum is one of the UK's most fashionable artists. Winner of 2011 BOYZ award for best cabaret artist. Mzz K's first film role was the cult hit 'Killer Tongue' with award-winning visionary director Alberto Sciamma. Additionally, she appeared in 'Preaching to the Perverted', a role first offered to Jerry Hall. Mzz K was the supporting lead in the hit Web series, 'Spectrum London'. Other acting credits include, 'Wave Lengths', 'Cold Feet', and a cameo role in 'East-Enders' with scenes opposite the Mitchell brothers. Kim has become a regular in the new sitcom 'The Finellis' filmed in Berlin. http://www.thefinellis.com/ Mzz K's theatre credits includes, 'The Maids, playing 'The Madam' which toured in Russia, 'The Las Vegas Story' and 'In the Flesh', her first lead which toured Los Angeles and Sydney. Also, the lead in "The Vampires of Sodom ", performed in New York, directed by childhood friend Daniel Both. Mzz K's played Zakia in Trans Scripts which toured England. Mzz K played Joan in Rikki Beedle Blair's production of Summer in London at the Stratford East. Dead and Breathing at the unity theatre in Liverpool and Albany theatre in London. Mzz K joined Lloyd Daniels and Sam Redford as a supporting lead in a new musical, 'Closet's', at the Hope theatre in Manchester. Kim has just joined the cast of 'Straight White Men', opening at the Southwark Playhouse on May 21st. She has also joined the cast of the 'Category Is' directed by Omar F Okai. As a cabaret artist with a powerful voice and broad vocal range, she entertains her audiences with jazz, soul, musical theatre and gospel. Mzz Kimberley has performed in London's supperclub, The Glory, The Ivy club, Shadow Lounge, The RVT, Club Wotever, L'Escargot restaurant, Home House, The Brompton Club, Shoreditch House, The Cellar Door, Arcola Theatre, Café De Paris, National Theatre, Royal Festival Hall & and the Edinburgh festival. Kim has sashayed for television's Project Catwalk, presented by Kelly Osbourne and "Red or Dead" during London's fashion week. Kim has appeared as a cover girl for publications such as ID, Boys, Prime, Cyberia, Update, QX, MAX, and the Sunday Times. She is featured also in articles for The Guardian, The Face, British Elle, Bizarre (The Sun), Fluid, Don't Tell It, Space, Time Out, Women's Own, Heat, Attitude, Evening Standard and OK Magazine. Kim is featured in the national TV ad campaign for Tennent's Super Ice, Renault Cars, Dove Soap and BBC world wide documentaries. Kim presented BMP – the late-night music show, Co-hosted '020' – a 'Time Out' TV styled show with Gail Porter. Also 'Night-Life for LWT, 'Tranny of the Year', co-hosting with Ruby Wax, MTV Mardi Gras Awards. Mzz K is a regular on the main stage for London Gay Pride and judge for 'Pride's Got Talent'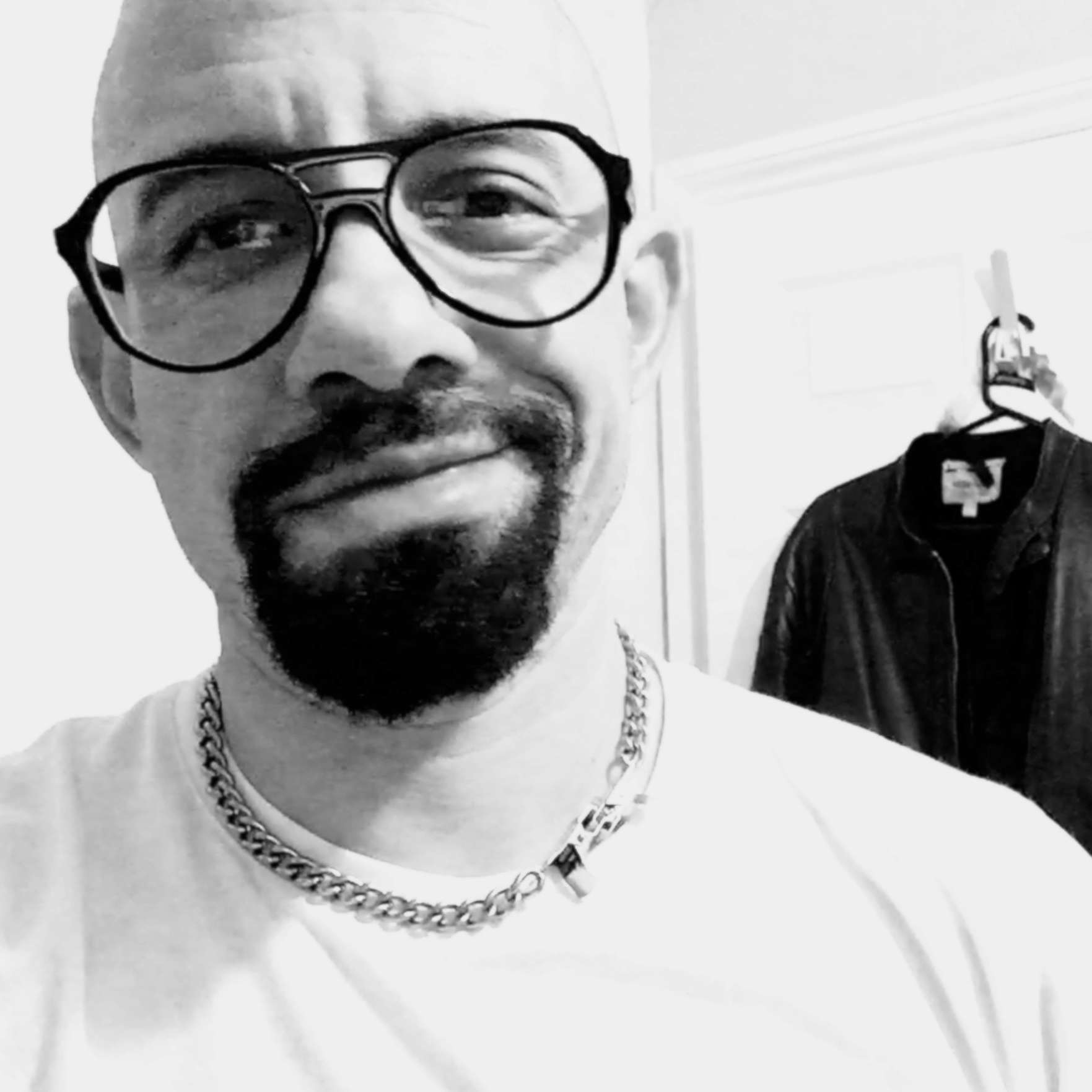 BRYHER
TOM OF TOTTENHAM
Tom is a Black-british queer Trans leather Daddy. Tom is an activist, artist, filmmaker and producer. Tom works on collaborative and solo projects. Tom likes making stuff happen.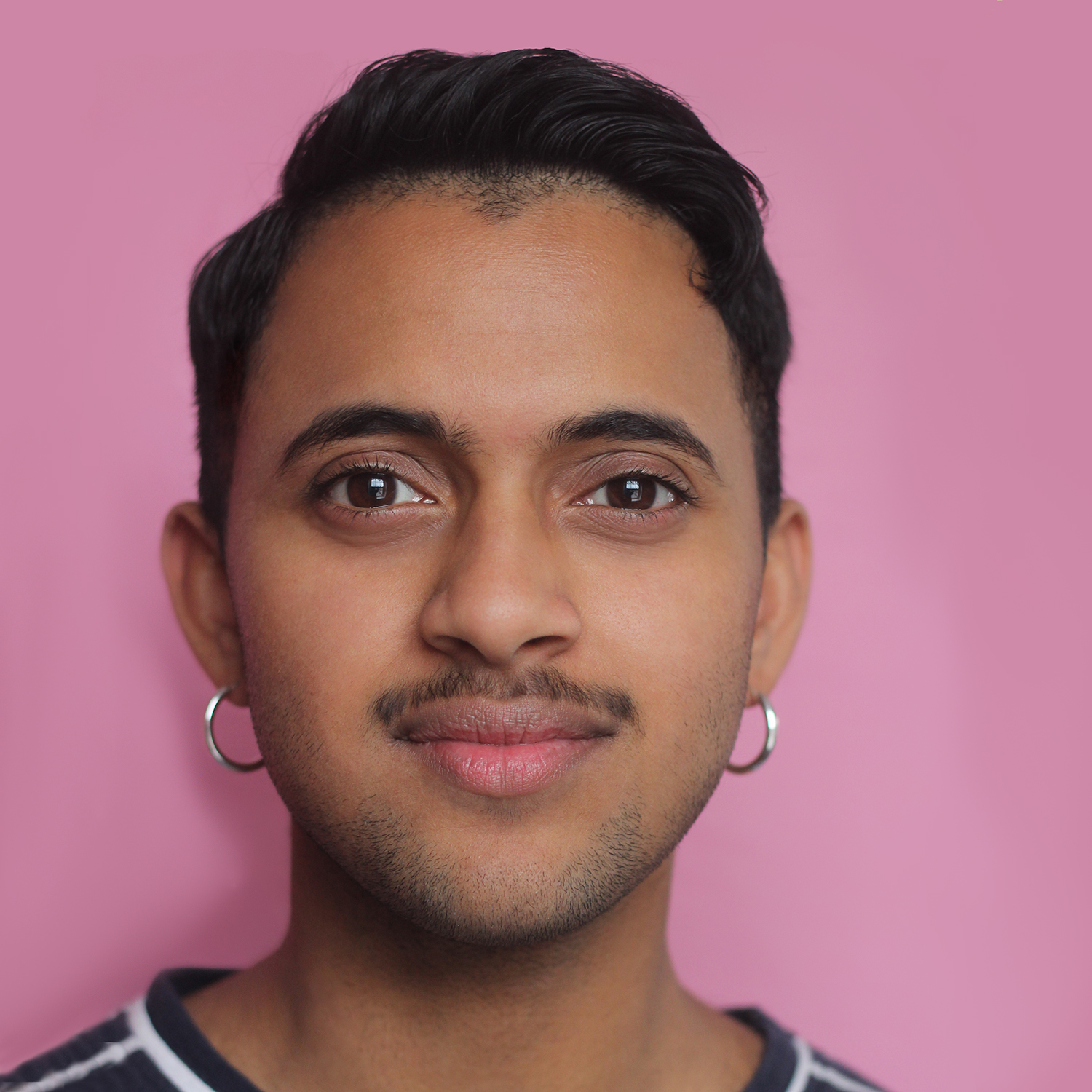 DIRECTOR
KRISHNA ISTHA
Krishna Istha is a London-based writer, comedian and theatre-maker working both locally and internationally. Their practice is trans-disciplinary (theatre, comedy, opera, performance art) and often about taboo or underrepresented experiences of gender, race and sexual politics. Currently, they are an Arts Admin Bursary artist (2020-21) and a delegate on The Network (Edinburgh TV Festival '20).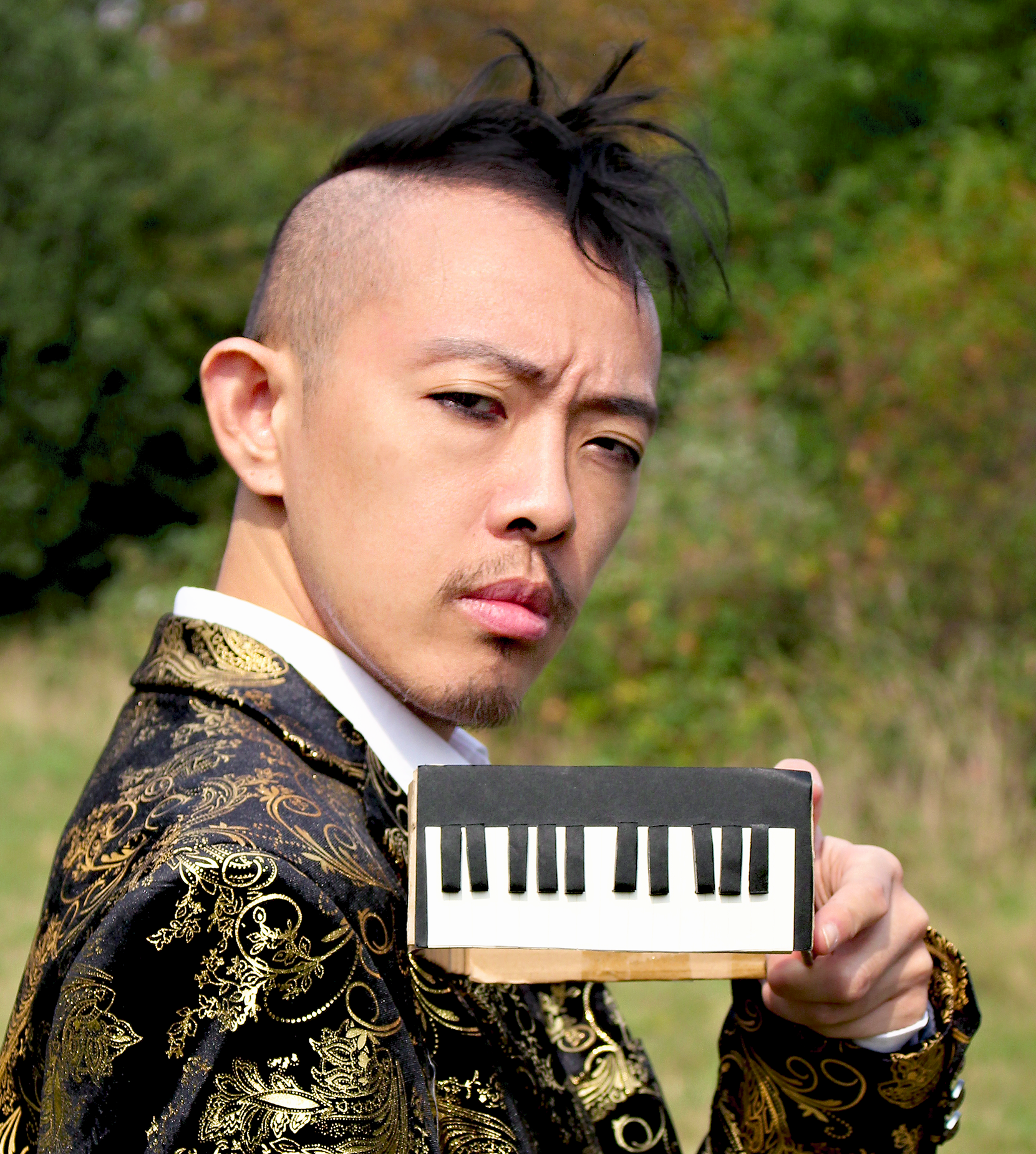 MUSIC
THE MOLLUSC DIMENSION
Born in 1980, The Mollusc Dimension is the only queer, trans-masc Chinese-British squid in the village! He can make art from anything and music in most styles. He loves absurdkitsch-gloom and genre-switchery. He recently completed work for: Bird la Bird, The Bitten Peach UK, Chinese Arts Now, Comediasians, Decolonise Fest, Devil's Dyke Network, Trans Pride Brighton and Usurp Art. His first official music video "Take Me Back to the Ocean" recently aired on YouTube. He is very excited about making music for Adventures in Time and Gender.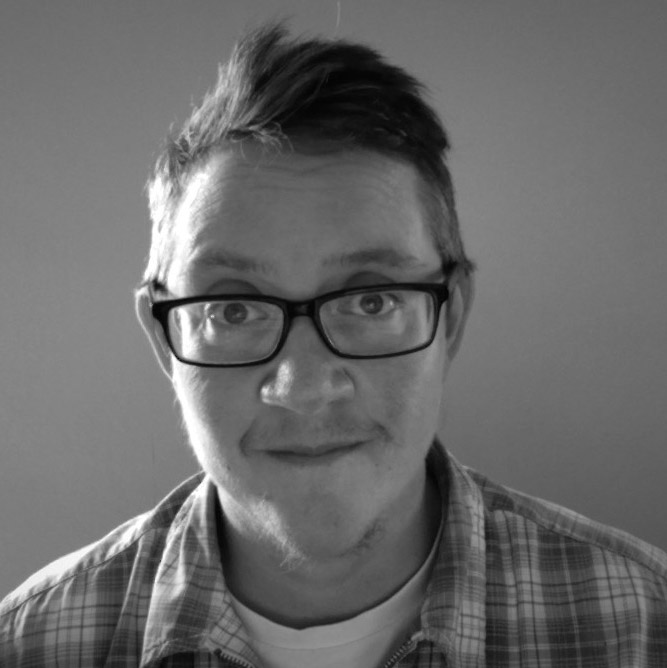 WRITER
JASON BARKER
Jason is a filmmaker, writer, occasional actor and sometimes stand up comedian based in the West Country. In 2018 Jason made an autobiographical feature documentary called A Deal with the Universe about having a baby which was the centrepiece screening of BFI Flare and was described by Time Out as "Refreshingly candid and warm, a film of little moments and big heart". He has co-written a radio drama for Radio 4 and appeared on stage at The Royal Court in a short play based on one of his stories. Jason took part in the BFI New Writer's Lab earlier this year and currently has a feature script in development
Directed by Krishna Istha
Sound by Joe Jackson
Developed with trans and non-binary young people, written by Jason Barker with additional dialogue by the cast and crew.
Theme Tune music and lyrics, Main Vocal & Instruments – The Mollusc Dimension
Backing Vox & Harmony – Wild
Foley Mixer – Sophia Hardman
Foley Artist – Oli Ferris
Re-Recording Mixer – Candela