A young non-binary person and a talking Suitcase travel through time, space and Ikea in search of trans history.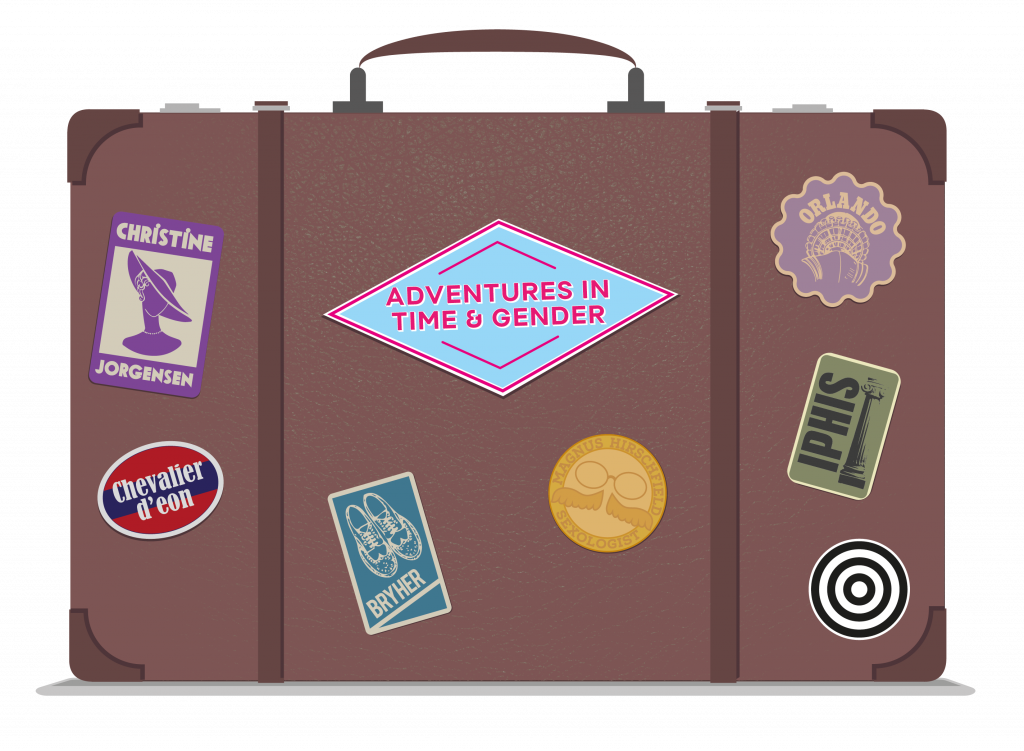 Welcome to Adventures In Time and Gender, a time travelling podcast drama series exploring how sexologists from late 19th/early 20th century Europe shaped the western system of medicalisation and diagnosis navigated by trans and non-binary people in the present day.
EPISODES



JOIN THE CONVERSATION
Please click on the link to fill out the survey – it will take less than 5 minutes and will really help us understand how people are responding to Adventures in Time and Gender!
You can find us on socials @transthrutime. Use the hashtag #transthrutime to get involved with the conversation.
WORMHOLES
Rummage around in history and explore trans artists of the future by clicking the wormhole buttons (they look like the one below), who knows where you might end up?