THE CLINIC
The Institute included clinical facilities where Hirschfeld and his fellow medically trained colleagues could meet, examine and interview patients, many of whom were lesbian, gay, bisexual, trans and/or intersex. The Institute helped many trans patients to transition socially and played an important role in supporting trans people who wanted to transition medically. Hirschfeld also collected information from his patients in the form of questionnaires, personal stories, photographs and clinical observations. This was central to allowing Hirschfeld to affirm people's identities, but it also resulted in the medicalisation of queer and trans bodies. Many stereotypes and cliches that trans and queer people still struggle with today were created or reinforced by sexologists.
We asked author and thinker around all things gender and beyond, Juno Roche to share some thoughts on the subject.
CLINICS – JUNO ROCHE

When trans, non-binary or gender fluid bodies integrate with clinical spaces, surgical interventions and/or hormonal acquisitions our possibilities are endless, like burgeoning landscapes we have a plethora of options about configurations, shapes, outlines – feminised, masculinised or, as I feel, trans affirmed.

For much of history our possibilities were seen as inherently blinkered and simply binary, we'd leave one station and move determinedly to another. Never looking out of the window, not drinking in, or enjoying the changing landscape, along the route.
Never deciding for ourselves,

when

where

how

should

could,

or if we should stop along the way to acclimatise or browse,  or get off the train at a point of our own deciding.

The clinical space was there to mend us, like a dusty doll's hospital. They existed when I was a kid, doll's hospitals, I'd walk past them and wondered if I should sit in the window and wait. Clinical spaces always have conflicting narratives, needs, wants, and offers. There is always a gate, there is always a keeper.

When I first collided with a clinical setting the idea was simply me discarding my apparently broken body and then inhabiting a more apt social construction, which may involve pins, needles, stitches, cuts, folds, and lots of interrogated words –
Who do you think you are?

No, really,  who do you think you are?

(for the last time before you're taken off the list)

WHO DO YOU THINK YOU ARE?

Mmmm,  that didn't quite work out for me.
I doubt that even, way-ahead-of-his-time-Hirschfeld, would have appreciated back in the late Nineteenth Century that some of us in the 2000-and-something are now ridiculously happy to wade luxuriously through the emerging narrative-landscape of the 'trans-possibility-body' as he was tied up passionately fighting for fragile slivers of queer-safety-space within a punishing Victorian  framework.

To be rigidly located within the feminine or the masculine and to stay rooted to that spot,  was the order of the day throughout most of history and even herstory, see today's feminist kickback.

That's cool,  for some of our trans siblings that binary works brilliantly – whatever works, whatever fits its ours to do, the same as everyone else.  

But for me and for many of the people I've been privileged enough to interview, the spaciousness and splendour of the discoveries we make whilst exploring our 'transness as a destination' allows us to become renegade explorers, nay inquisitive pioneers, looking over the shifting landscapes of our bodies, running our hands gently over the contours of our fleshy transformations and finding new, scintillating comforts and joys in the spaces they said we should hide and reject. The spaces that are seemingly not one or the other. The spaces that scream Transness. TRANSNESS. TRANSNESS!

We leave the binary shore  and set sail for who-knows-where ……………Transland, I hope.

My surgeon told me he'd make me look as real as possible, my surgeon told me I could hide my stitches beneath a mound of luxuriant pubic hair, my surgeon, silent, using a process virtually unchanged for decades, created a vagina and told me he'd made me a woman. Now all I'd need was a cis-man to sign, seal and deliver me up onto the alter of cis-finery. Acceptance they said was a thing worth fighting for, suffering for.

They accept us whilst we suffer, no!

I dwell in my stitches, in between them, atop them, shimmering just above the row of keloid markers that define me, like curb stones. In them I found my transness, my beautiful spacious being.

We are magnificent and we are reshaping the world.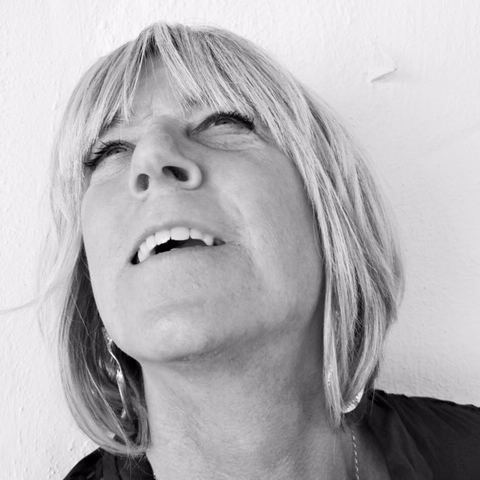 Juno Roche, writer and thinker. Queer Sex, Trans Power & Gender Explorers